CenterStage offers performing arts classes for children of all ages in New York City, throughout the Fall, Winter, Spring AND Summer semesters. All classes are taught by distinguished professionals in the music, dance and acting fields. Each class will culminate in an end-of-semester performance in a beautiful theater, filled with song and dance combinations from Broadway hits (old and new), for the children's biggest fans!
CenterStage Teachers
Our teachers are committed to CenterStage's mission to inspire and teach children through the performing arts!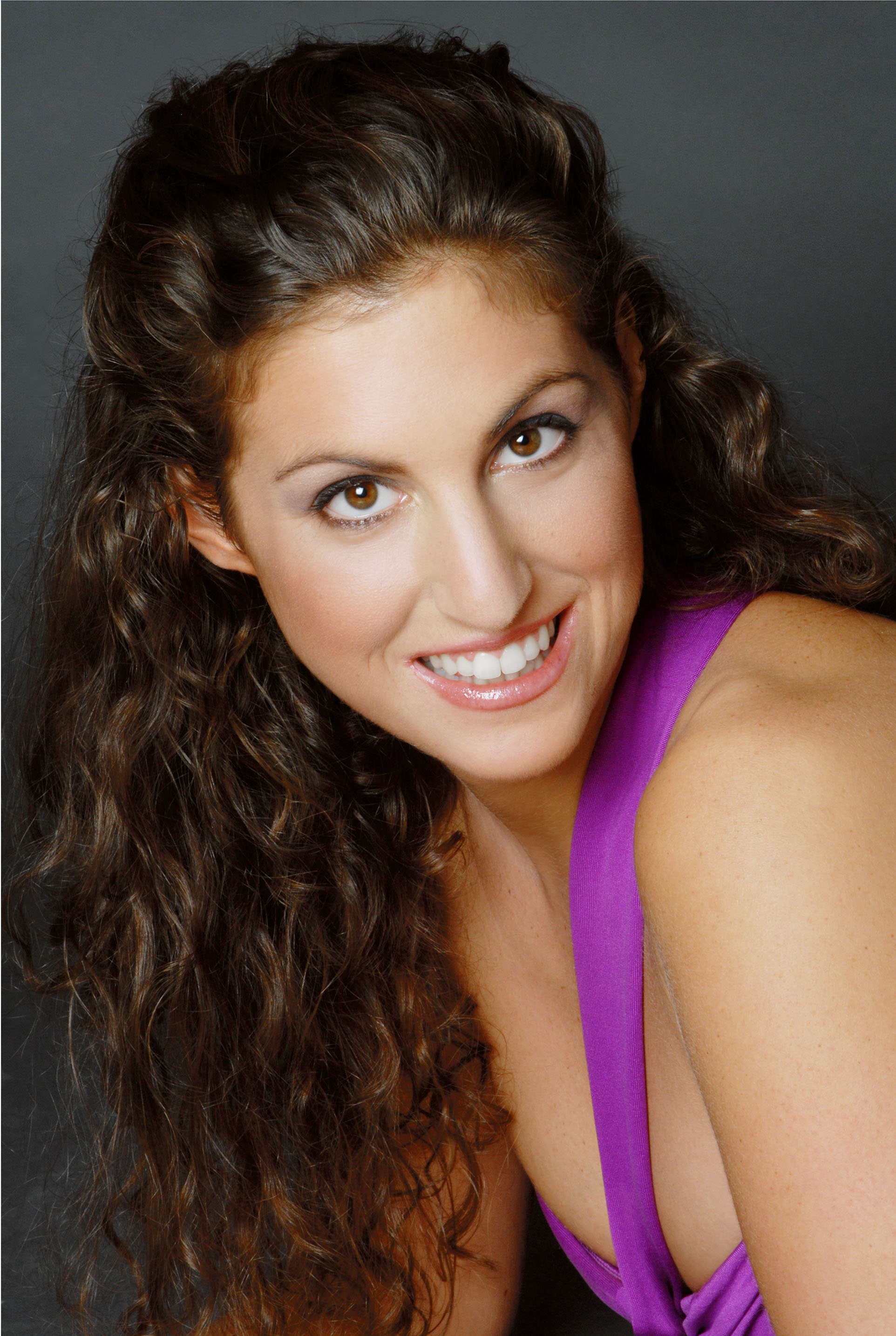 Founder/Artistic Director & Teacher
Samantha Jeffreys, native New Yorker, has been hailed for her "beautiful, easy high register, balanced by a firm and substantial low voice" and her "stunning" stage presence, by the New York Concert Review. A classically trained soprano, Samantha has performed on stages nationwide, including Carnegie Hall and Lincoln Center's New York State Theater. She attended the renowned LaGuardia High School for Music & Art and Performing Arts and then went on to receive a Bachelor of Music degree from the Conservatory of Music at SUNY Purchase and a Masters of Music degree from Manhattan School of Music. Samantha's accolades include awards and recognition from the Metropolitan Opera's National Council, Artists International Competition, the Connecticut Opera Guild, Florida Grand Opera and the National Opera Association. As a member of numerous opera companies' Young Artist Programs, Samantha was given the opportunity to reach thousands of children across the country through their educational outreach programs. She is currently a teacher at the Acorn School and a teaching artist/ consultant for the New York City Public Schools, including her alma mater, LaGuardia High School. Samantha is thrilled to combine her passions for education and the performing arts by founding CenterStage! Samantha also offers private voice lessons and audition coaching/ preparation for children of all ages.
www.samanthajeffreys.com
Creative Director
Praised by the New York Times for her "superb" and "admirable" work, Sarah Caldwell Smith made her New York debut as Mabel (The Pirates of Penzance) at City Center with the New York Gilbert and Sullivan Players (NYGASP). Sarah has gone on to play many principal roles in town and on tour with NYGASP, including Yum Yum (The Mikado), Rose Maybud (Ruddigore), Gianetta (The Gondoliers), Constance (The Sorcerer), and the title role in Patience. As an inaugural member of the Victor Herbert Renaissance Project LIVE, Sarah has appeared in the title roles of Naughty Marietta and The Fortune Teller. Sarah's performances range in versatility from opera and musical theater to new works and cabaret. She was honored to share the City Center stage once more, with Kristin Chenoweth and Marni Nixon in Encores!' Music in the Air. Other notable appearances include the world premiere of The Life and Love of Joe Coogan (an opera based on The Dick Van Dyke Show) and NYGASP's award-winning cabaret show, "I've Got a Little Twist." No stranger to concert and choral works, Ms. Smith lent her voice to A Midsummer Night's Dream with New York City Ballet and made her Avery Fisher Hall solo debut with the National Chorale. Ms. Smith is a graduate of the double-degree program between New England Conservatory and Tufts University. Ms. Smith completed her Master's degree in Voice at Manhattan School of Music. For more info about Sarah, check out http://www.sarahcaldwellsmith.com
Director of Dance/Head Choreographer
Erin O'Connor is very excited to join the incredible team at CenterStage! She is an actor, singer, and dancer based in New York City. Erin began her love of musical theatre at the age of 4 in a program just like CenterStage in her hometown of Irvine, California, where she begged her teacher to play the role of the dog so she wouldn't have to sing. Now her entire resume is musical theatre! Previously, Erin worked at the Oregon Shakespeare Festival for three years performing in My Fair Lady, The Cocoanuts, Guys & Dolls, The Count of Monte Cristo, and the world-premiere of the new musical Head Over Heels. She has a BFA in Acting from Southern Oregon University with a minor is Musical Theatre. She also teaches for Broadway Classroom and has been on two School Visit Programs with OSF.
Musical Director/Head Teacher
Cáitlín Burke most recently appeared, to critical acclaim, as The Mother Abbess at The Kennedy Center on the Broadway National Tour of The Sound of Music, directed by three-time Tony award winner, Jack O'Brien. She has toured with London's National Gilbert and Sullivan Opera Company, and frequently appears as a principal artist at Lincoln Center, New York City Center, Symphony Space, the 92nd Street Y, The Kennedy Center, Wolf Trap,The Ahmanson Theatre, North Shore Music Theatre, the National Arts Center (Ottawa), and The Ed Mirvish Theatre (Toronto). Her stage work includes the regional premiere of Avenue Q, The King and I, South Pacific, Into the Woods, Master Class, M. Butterfly,The Miracle Worker, The House of Murgatroyd, Mademoiselle Modiste, Amahl and the Night Visitors, Così Fan Tutte, Dido and Aeneas, Hansel and Gretel, and in London in The Pirates of Penzance, The Mikado, Iolanthe, H.M.S. Pinafore. She has taught for The Young People's Chorus of New York City, and has served as an adjudicator for NYSSMA, as well as maintaining an active vocal studio in NYC. She was the first person to be honored with two Matilda Awards for Alumni Achievement in both Music and Theatre from Oakland University, where she received her bachelors degree before attending graduate school at Indiana University. www.CaitlinBurke.org
Teacher/Hip-Hop Choreographer
Marina is so excited to be part of the CenterStage team! She just graduated from The New School receiving her BFA in Musical Theater and is a previous graduate of The American Musical and Dramatic Academy. She has numerous off-Broadway credits and has performed at 54 Below, The Metropolitan Room, and many other NYC venues. As a recent college graduate, she is excited to see where her career takes her.
Teacher
Royer Bockus is an actor, singer, and dancer based in New York City. Regionally, she has appeared in productions in Chicago, Los Angeles, Providence, and at the Oregon Shakespeare Festival. Royer holds a B.A. in Communication Studies and Spanish from Northwestern University, where she also completed the Musical Theatre Certificate program. An avid tap dancer, Royer has studied with Michelle Dorrance, Mark Yonally, Barbara Phillips, Dena Mabry, and the Tonik Tap Ensemble. She also teaches for Broadway Classroom and the Young Actor Summer Institute.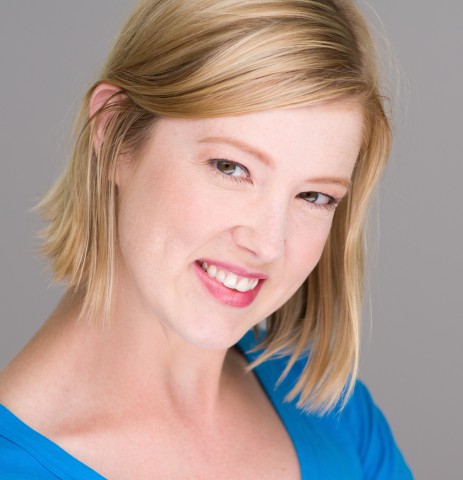 Associate Director of Summer Stars
Jocelyne O'Toole is a vivacious presence emerging in film, television and the New York theater scene, with great roots in opera and contemporary music. Critically acclaimed for her "perfectly balanced" and "convincing" operatic portrayals, Jocelyne has sung at Carnegie Hall and various American music festivals and has performed in children's educational outreach tours around the country. She has been featured in national commercial campaigns for Time Warner and Manchester Ever Last Candles. Jocelyne is a graduate of Hartt School of Music and Manhattan School of Music, and is passionate about children's theater, song writing, yoga, and her faithful pup, Winnie Cooper.
Jillian Van Niel is a New York based singer, dancer, and actor. A California native, Jillian took her first steps as a toddler on the stage during her sister's rehearsal for 42nd Street. Performing has always been in her blood. Jillian is a proud alumni of the Pacific Conservatory Theatre. After conservatory, she traveled all around the U.S. in the National Tour of The Addams Family(Flapper Ancestor/Wednesday Cover), the National Tour of Ragtime(Evelyn Nesbit/Mother Cover), and starred in several regional gigs including Sally Bowles in Cabaret, Ruby in Dames at Sea, Inga in Young Frankenstein and many more. Jillian recently received her equity card as Dainty June in Gypsy at Maltz Jupiter Theatre. Currently, Jillian is working on diving into the on-camera/film world and personal creative projects.
Teacher/Consultant
James LaRosa is honored to be part of the CenterStage family along side his longtime friend and colleague, Samantha Jeffreys. As a professional actor and singer, James has been a member of Actors Equity Association for over 10 years, having appeared in such productions as Saturday Night Fever, Rent, Next to Normal and Singin' in the Rain. As a voiceover artist, he can be heard on Nickelodeon, Rockstar Games, MTV and as the singing example that accompanies Singing Exercises for Dummies. In addition to his private voice studio, James is currently on the voice faculty of the New York Film Academy, and has previously taught voice for CAP21, Front & Center for Performing Arts, and A Class Act NY. A proud graduate of NYU Tisch and the High School for Performing Arts, he is happy to share his craft and passion for singing with the young performers at CenterStage. For more info about James, check out www.thejameslarosa.com.
Pianist
Willem Oosthuysen is a South African composer, pianist and music director. His musicals include #MARS (Manhattan Musical Theatre Lab), Prodigy (NYU, Two Rivers Theatre Company, Indiana University), Two Bugs Are Better Than One (New York City's Children's Theater), Cinderella (Spotlight Youth Theater), and To Have And To Hold (Prospect Theater Company, Barrington Stage). Willem is a Teaching Artist with Disney Theatricals, and is a composer/pianist for the New York based band, Em & The Fates. He holds an MFA from NYU's Graduate Musical Theatre Writing Program, and is a member of the BMI Musical Theatre Advanced Workshop and the Dramatist Guild.
Josh Kight is a musican and songwriter. As a pianist and music director, he has worked on and off Broadway, as well as in regional theaters around the country. He is a proud member of the BMI Workshop, the Dramatists Guild of America, and the AFM/Local 802.
Sean Jones, Teacher
Sean is a singer/dancer/actor/musician. He is a graduate from The Boston Conservatory with a BFA in Musical Theater and returned to NYC earlier this year after spending 3 seasons at the Oregon Shakespeare Festival. There, he performed in Guys and Dolls, Twelfth Night, the world premiere of Head Over Heels, The Count of Monte Cristo, Timon of Athens, The Merry Wives of Windsor and the world premiere play Hannah and the Dread Gazebo. He was a part of a band called The Dreggs and performed frequently in the community.